America's urban landscape is in the midst of a shift unlike any in the last several decades; preferences and technologies are shifting such that cities are growing, classic towns are reviving, and the suburbs need to redefine themselves to stay relevant. JVM Studio is a Philadelphia-based strategic urban design practice founded to help cities, towns, and neighborhoods shape and benefit from change. We unpack community values and connect civic discourse, best practices, geography, economy, and history to generate forward-looking, implementation-oriented solutions.
Whereas architects, engineers, and landscape architects design buildings, streets, and public spaces, JVM Studio helps you determine what to design in the first place. We then become your partner through implementation to ensure that what is ultimately built meets your original objectives.
Streets, squares, and parks define our shared human experience. They can catalyze growth, support social equity, and improve our environment. However, as communities add residents, workers and visitors, the public realm can be strained as demands increase, or fail to meet shifting preferences. We believe that such moments of change are the right time to assess transportation and public space priorities. We work with engineering and landscape professionals to identify trade-offs and help communities make informed policy decisions about how to allocate limited public space in the manner that has maximum benefit for the most people. Our experience includes planning streets, pedestrian priority, bicycle paths, transit patterns, parks, and plazas. The results are urban systems and environments that generate lasting affection and value by staying in tune with human scale and proportion.
Shops, workspace, residences (and parking) compose the vast majority of the urban environment, and how they are organized and designed has a tremendous impact on economic, social, and environmental outcomes. JVM Studio is not an architecture practice, but we often help clients early in the process to shape real estate projects large and small. We model mixed-use infill projects for private developers, map form-based code for municipalities, help develop parking strategies, and write design guides for shopfronts and new construction for municipalities and civic organizations.
People activate places and we understand that this doesn't always happen on its own. Proactive measures must often be taken to bring people to public and private space, alike. We have experience creating pedestrian wayfinding systems, planning events for public spaces, developing pubic art strategies, identifying and recruiting retail tenants, and even simulating future infrastructure improvements with temporary demonstration projects and public participants.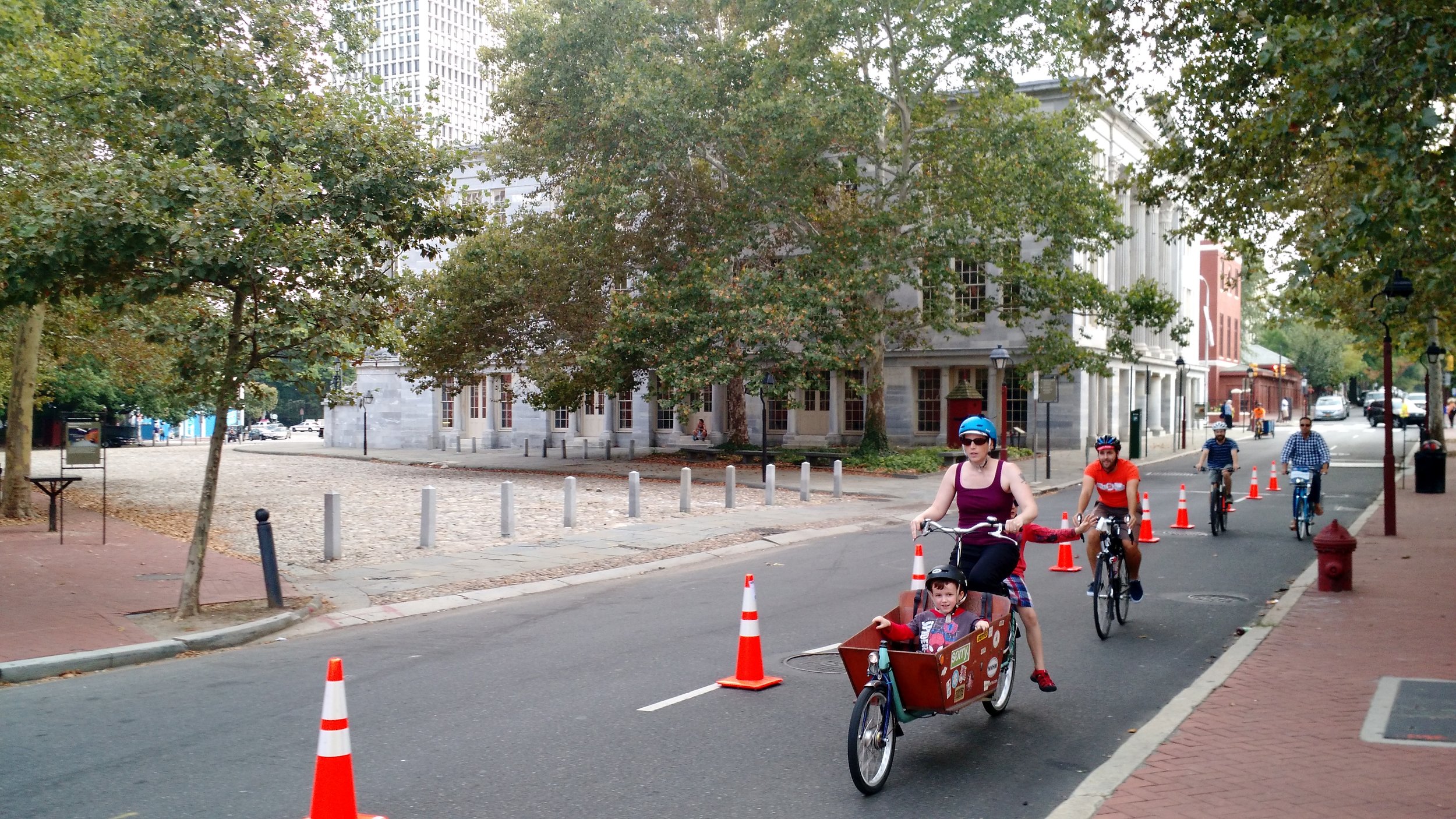 Jonas Maciunas is a change-agent who generates transformative yet pragmatic initiatives by shaping civic discourse and empowering the experts and communities he engages.
With professional experience ranging from private architecture and engineering practices to municipal transportation planning and placemaking, Jonas is comfortable navigating multidisciplinary challenges and offering creative solutions to thorny problems. His background in ethics and political economy at Yale helps him reframe the issues at hand, so that communities can confidently make informed decisions. Inga Saffron, architecture critic for the Philadelphia Inquirer, wrote that Vision2026, the planning framework Jonas wrote for the Old City section of Philadelphia, "reflects a profound shift in thinking" in how business districts operate.
Jonas and his wife, Victoria, live in the Cedar Park neighborhood of West Philly with their son, Aras. They do not own a car, spend as much of the summers as they can at the Jersey shore, and are members of the Lancaster Farm Fresh Cooperative.